Steph Miller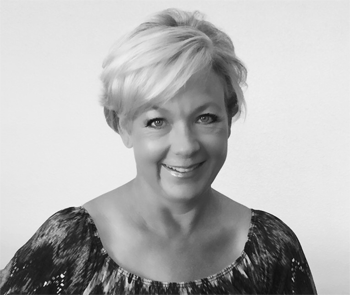 I remember thinking while I was attending SMSU that settling down in this area would be great. The scenery was beautiful, the community offered so much diversity and the people were nice. Needless to say, I have been a fan of the Ozarks for a long time. This is home. I truly believe that wherever we live, we should try to make a difference. We should help others to see the beauty around them. Sometimes this is as simple as sharing an experience, sometimes it's more in depth, like advocating for others. Sharing by showing that we care and that we can all make a difference.
For the longest time, I've said that I'm a professional volunteer. Whether through helping the homeless while working with The Kitchen Foundation and The Kitchen Inc., or by serving our children through local and state PTA. There is something about standing up for those that may not be able to do so on their own that motivates me to help make a difference. I believe that there are so many ways to accomplish this goal. Most importantly, we must help educate people, whether they are the one's directly involved or are bystanders that don't have a strong understanding of others needs/desires. Advocacy at the local, state and national level plays a huge part of this goal. I was blessed to travel to Jefferson City and Washington D. C. to meet with our legislators about PTA issues and I'm looking forward to doing the same for Down syndrome. I understand that I still have much to learn about Down syndrome, but I'm confident that I am surrounding myself with some amazing people. This community has shown that it is supportive and fierce in it's love for our mission!
A major key that allows me to work towards helping others is my family. Jay and I have been married for over 20 years and have two wonderful sons. Jay has been my friend since my SMSU days. He is my best friend now and biggest supporter. He understands that when I dive into something he's in it for the ride too. Our oldest son, Caleb, is a junior at Logan-Rogersville. He is an FFA officer and shoots Trap, Skeet and Sporting Clays for LogRog. He loves everything that has to do with farming. Caleb is probably who first introduced me into the life of advocacy. We found out that he was hearing impaired when he was four. I was devastated at first (probably for longer than I care to admit.) However, with support, education and time, we have all learned that his handicap did not define him. He is my hero when it comes to overcoming 'different.' Addison is our youngest son. He is a seventh grader at LogRog and wakes up every day to set the world on fire. Whereas Caleb is quiet and reserved, Addy is a ball of energy. He plays football and basketball and just about anything else that requires constant movement. Addy is the kid who is in awe of a beautiful sunrise. Not much goes unnoticed by him. As I'm sure we could all do, I could go on and on about my family. Let's suffice it to say that I am just truly blessed to be surrounded by love and support.
I am excited to be taking this journey with DSGO. I know that my learning curve is pretty steep right now but I promise to attack that slope with the drive and love that made me apply for this position. I look forward to meeting our members, educating the world around us and reaching out to those that our taking this amazing journey too.