Panera Family Night for DSGO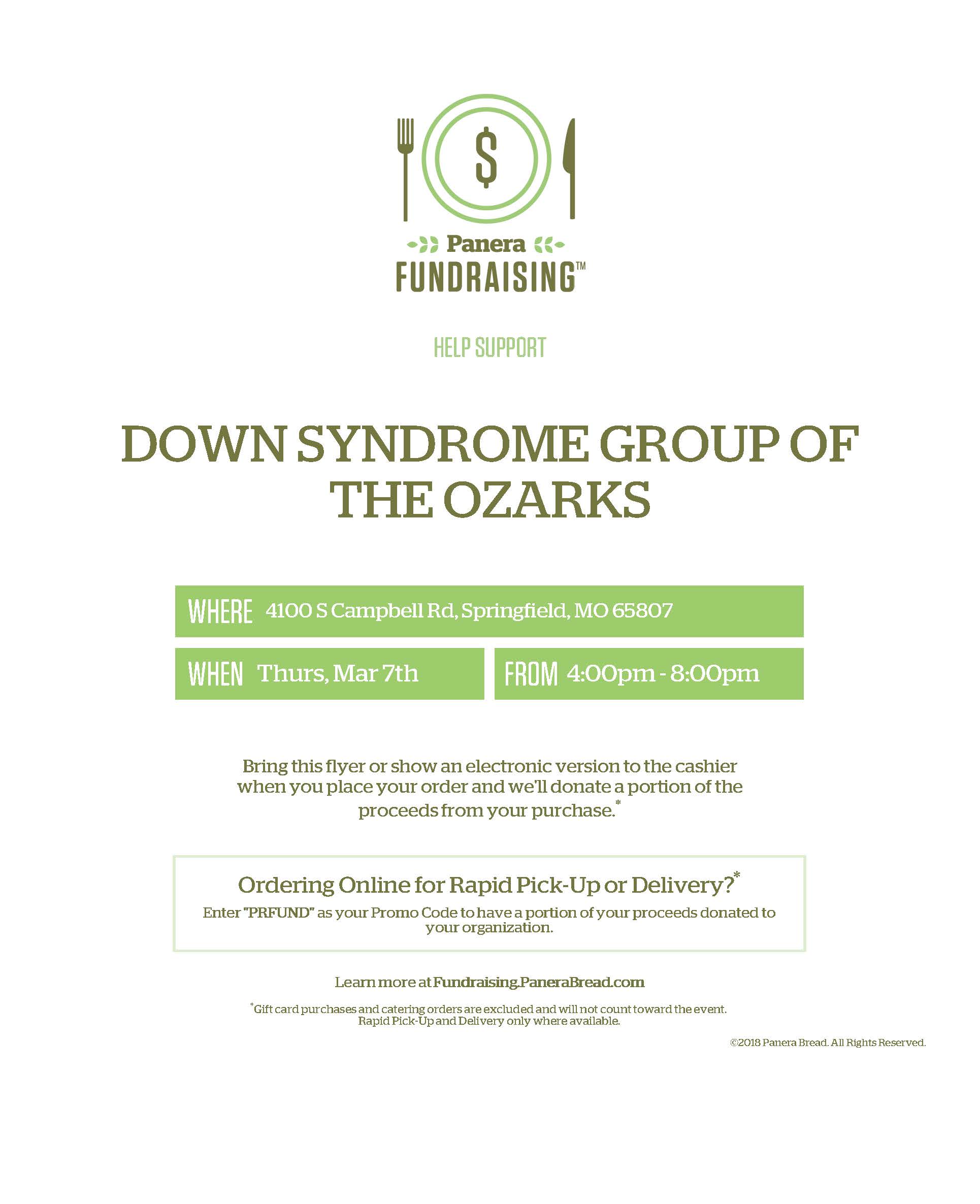 Bring the flier or show an electronic version to the cashier
when you place your order and we'll donate a portion of the
proceeds from your purchase.
Ordering Online for Rapid Pick-Up orDelivery? Enter"PRFUND" as your Promo Code to have a portion of your proceeds donated to
your organization.