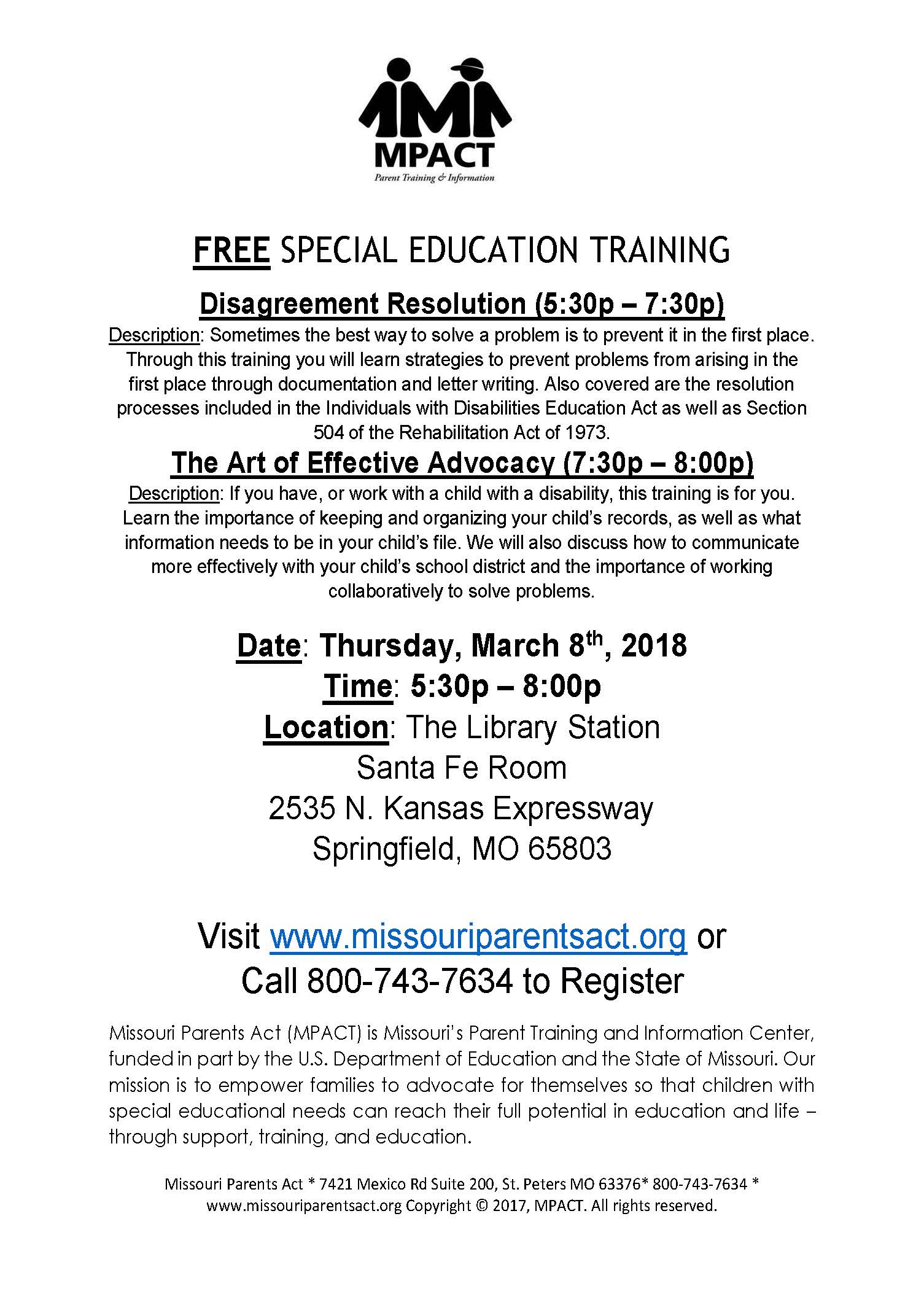 MUST RSVP TO 800-743-7634 or at www.missouriparentsact.org
Disagreement Resolution (5:30p – 7:30p)
Description: Sometimes the best way to solve a problem is to prevent it in the first place. Through this training you will learn strategies to prevent problems from arising in the first place through documentation and letter writing. Also covered are the resolution processes included in the Individuals with Disabilities Education Act as well as Section 504 of the Rehabilitation Act of 1973.
The Art of Effective Advocacy (7:30p – 8:00p)
Description: If you have, or work with a child with a disability, this training is for you. Learn the importance of keeping and organizing your child's records, as well as what information needs to be in your child's file. We will also discuss how to communicate more effectively with your child's school district and the importance of working collaboratively to solve problems.