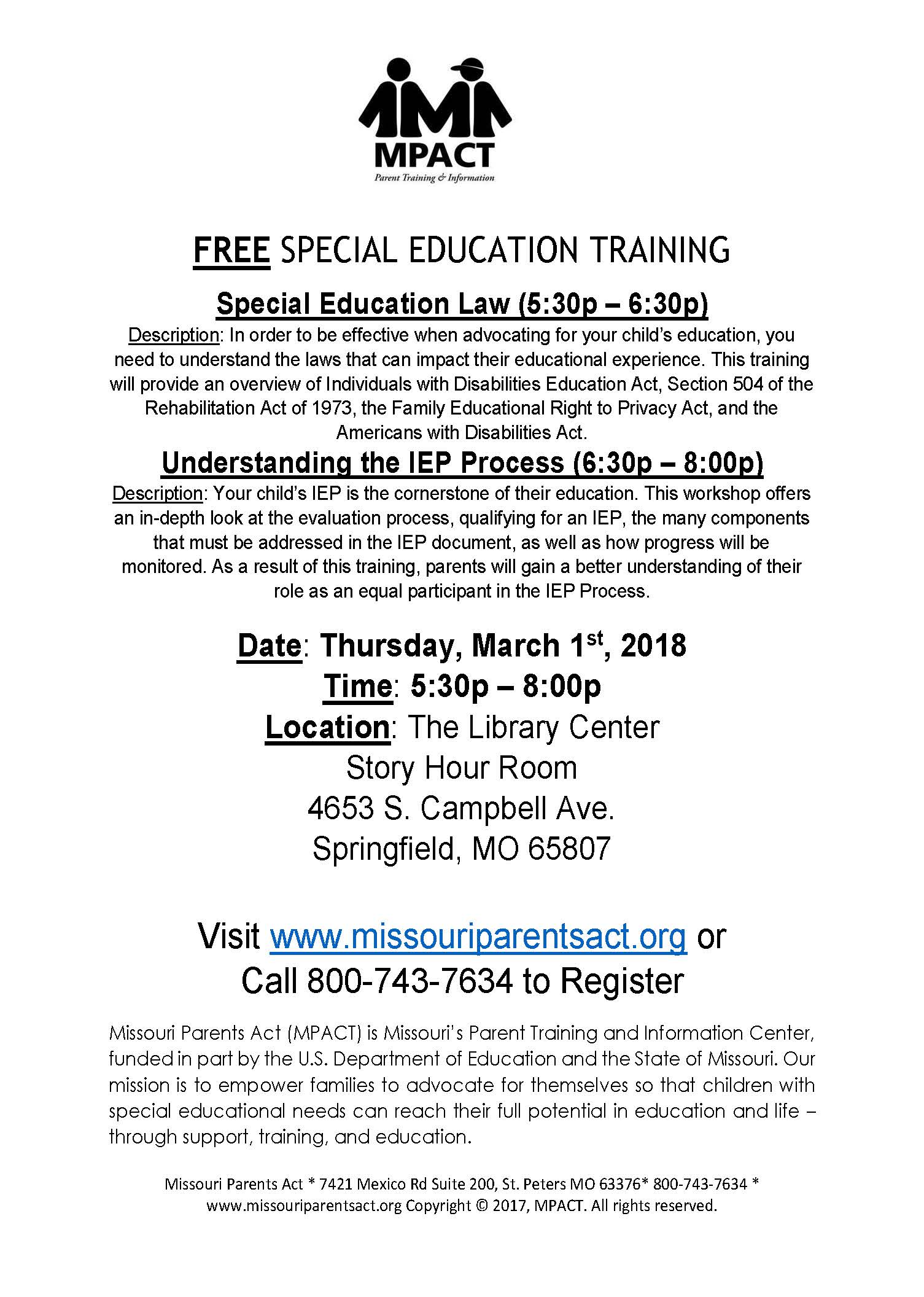 Special Education Law (5:30p – 6:30p)
Description: In order to be effective when advocating for your child's education, you need to understand the laws that can impact their educational experience. This training will provide an overview of Individuals with Disabilities Education Act, Section 504 of the Rehabilitation Act of 1973, the Family Educational Right to Privacy Act, and the Americans with Disabilities Act.
Understanding the IEP Process (6:30p – 8:00p)
Description: Your child's IEP is the cornerstone of their education. This workshop offers an in-depth look at the evaluation process, qualifying for an IEP, the many components that must be addressed in the IEP document, as well as how progress will be monitored. As a result of this training, parents will gain a better understanding of their role as an equal participant in the IEP Process.